We Provide Expert Dock Installation, Removal, and Repair services
We Have Been Providing Dock Services in Oakland County for Over 35 Years!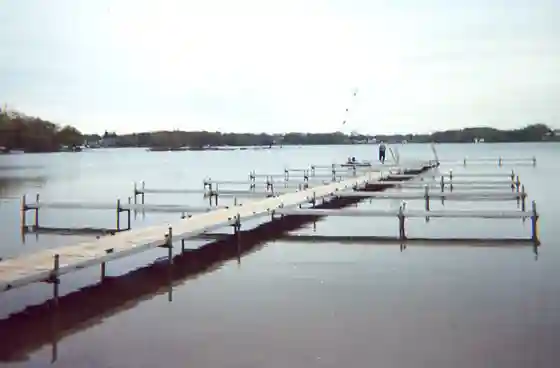 Dock Installation

Seasonal dock installation is a big job, one best left to our experts! We provide seasonal and permanent dock installations.

Dock Removal

We are number one in Oakland County when it comes to seasonal dock removal. Allow our friendly and efficent pros to take care of your dock!
H.Y.O. Services - Your Trusted Boat Dock Installation, Removal, & Repair Experts in Oakland County, Michigan!
Call Now!
About Our Dock Services
We are a premier provider of comprehensive boat dock solutions, offering a wide range of services tailored to meet your specific needs. Whether you're in need of dock installation, removal, repair, or custom building, we have you covered. With our expertise and dedication to quality craftsmanship, we ensure that your boat dock is not only functional but also aesthetically pleasing.
All Docks, Big and Small
Our team of skilled professionals is experienced in working with docks of all sizes, styles, and applications. From simple residential docks to complex commercial projects, we have the knowledge and resources to deliver outstanding results. We understand that every customer has unique requirements, and we take pride in offering personalized solutions to match your vision.
What sets us apart is our strong reputation and the trust we've built with local marine equipment retailers. These trusted retailers recommend H.Y.O. Services for the installation of the products they sell, including docks and boat lifts. This endorsement speaks volumes about the quality of our work and our commitment to customer satisfaction.
Why Choose Us?
When you choose H.Y.O. Services, you can expect reliable, efficient, and professional service from start to finish. We use top-quality materials and employ advanced techniques to ensure the durability and longevity of your boat dock. Whether you're a waterfront homeowner or a business owner looking to enhance your marine facilities, we are here to bring your vision to life.
Contact H.Y.O. Services today and let our experts handle all your boat dock needs in Oakland County, Michigan. Trust us to deliver exceptional results that will exceed your expectations. H.Y.O. Services always offers free estimates and we are fully insured.