Seasonal and Permanent Dock Installation Solutions in Oakland County, Michigan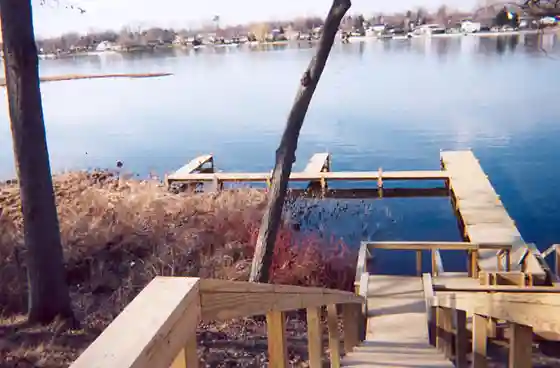 We Have Over 35 Years of Dock Installation Experience!
Call Now!
At H.Y.O. Services, we offer specialized dock installation services designed to cater to your specific needs, whether you require a seasonal or permanent dock solution. As a leading provider of boat dock services in Oakland County, Michigan, we have the expertise and experience to deliver outstanding results for both residential and commercial clients.
Seasonal Dock Installation:
When you need a seasonal docking solution, we have you covered. Our team understands the importance of flexibility and convenience, especially for seasonal or short-term docking needs. We offer efficient and reliable seasonal dock installation services that are sturdy, safe, and easily adjustable to changing water levels. Whether you need a seasonal dock for a weekend getaway or a special event, we'll ensure that it meets your requirements while adhering to the highest standards of quality and safety.
Permanent Dock Installation:
For those seeking a more permanent dock solution, H.Y.O. Services is your trusted partner. We specialize in designing and installing durable, long-lasting docks that seamlessly blend with your waterfront property. Our expert team will work closely with you to understand your specific needs and preferences, ensuring that the final result not only meets but exceeds your expectations. With our top-quality materials, attention to detail, and superior craftsmanship, we create permanent docks that are both functional and visually appealing.
Regardless of the type of installation you require, we pride ourselves on delivering exceptional service from start to finish. Our experienced professionals have the knowledge and expertise to handle docks of all sizes, styles, and applications. We prioritize your satisfaction and work diligently to ensure that your seasonal or permanent dock is built to withstand the elements while providing a safe and enjoyable docking experience.
Why Choose Us?
Choose H.Y.O. Services for your seasonal and permanent dock installation needs in Oakland County, Michigan. Contact us today to discuss your project and let us bring your vision to life with our unrivaled expertise and commitment to excellence. Trust us to deliver top-notch solutions that enhance your waterfront property and meet your unique requirements. H.Y.O. Services always offers free estimates and we are fully insured.
Examples of Our Dock Installation Service
​Permanent and removable dock installations: H.Y.O. Services
installs
,
removes
,
repairs
and
custom builds
docks
of all sizes, styles and applications. Local retailers of marine equipment recommend H.Y.O. Services for the installation of the dock products they sell.