We provide expert services for decks, docks, and boat lifts
We have over 35 years of Deck, Dock, and Boat Lift experience in Oakland County!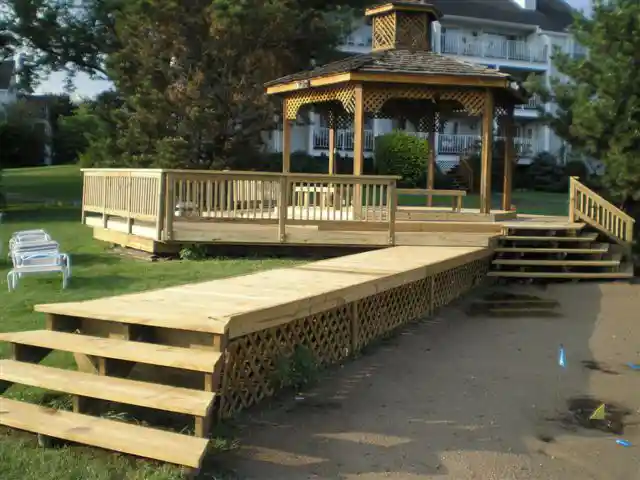 Decks

Let us make your deck look NEW with our expert deck staining, deck restoration & power washing, deck repair, and deck rebuilding.

Docks

Rely on us for seasonal installation, removal, repair of your dock, and we can custom build docks of all sizes, styles and applications.
H.Y.O. Services Provides Deck Services, Dock Services, and Boat Lift Services in Oakland County, Michigan
Call Now!
About H.Y.O. Services
H.Y.O. Services (Home, Yard & Office Services) does the installation, removal, repair, and relocation of your marine equipment such as boat docks and boat lifts. We also do deck staining, deck power washing, deck sealing, deck repair, and deck restoration for your home deck, as well as permanent lake-side decks and permanent docks.
H.Y.O. Services History
H.Y.O. Services was established in 1987 by Jeff Eaton. Mr. Eaton wanted to create a Handy-Man type company that offered a variety of services for your home, yard and office. Since 1987 we have concentrated primarily on the marine and deck arenas.
H.Y.O. Services Reputation
H.Y.O. Services is also known far and wide for quality work in all areas of service and we are recommended by most of the retailers of Marine equipment in the south-east Michigan area. We are also recommended by some of the finer and more knowledgeable retailers of deck care products for maintenance and repairs of your deck.
H.Y.O. Services always offers free estimates and we are fully insured.
Testimonials
Dock installers are always polite and pleasant. Always dependable to get the job done by my city's deadlines. Have used for years with satisfaction.
On time and the least expensive around!